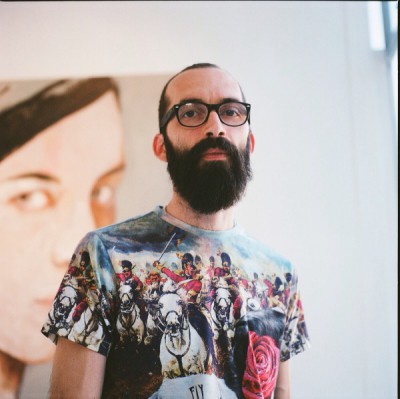 Alessandro Chiodo (Belo Horizonte, Brasil 1977 – living in Italy)
I like to work with lights. movies, documentaries, art project, architecture.
Traveling around the world through stories and dreams.
I wish to meet creative productions and people who love dare and experiment.
Bio
"Chiodo" is Nail,
Alessandro is a thief of what the eye catches, "the eye line thief";
he loves to seduce through the camera lense and to govern light on the body.
Alessandro is a cinematographer and lighting designer.
The video portrait, the framework image, the performance behind the camera are the origins of his artistic works .
His curiosity permits him to dedicate himself to film inspired experiments, becoming always more extreme and closer to the world of cinema and video-art.
He is a polyhedric, pop easy artist guided by his emotions.
After graphic design school he took a degree at a Film School and then went to Rome where his continous research for new goals and targets permited him to collaborate with young artists (Antonio Rovaldi, Paolo Canevari, Ra Di Martino, Rossella Biscotti…), directors (Riky Tognazzi, Manetti Brothers, Simona izzo…) and great cinematographers like Vittorio Storaro, Fabio Cianchetti, Daniele Nanuzzi.
He experience also lighting design for Operas, ( Fenice Venezia, Forbidden City Hall Bejin, Budapest Opera House) and recently with lighting design for architecture .
What's next?
IMDB
http://www.imdb.com/name/nm2127201/
CV-LINKEDIN
http://www.linkedin.com/pub/alessandro-chiodo/18/482/a30
VIMEO
http://vimeo.com/alessandrochiodo